Christian Community
Our Vision
Hand in hand at Oulton, we strive to follow Jesus' example offering friendship and forgiveness through a trusting and welcoming community where all are loved and valued as children of God. We are thankful for the exciting and vibrant curriculum which enables everyone to flourish and achieve their God given potential. (Inspired by the Bible story The Good Samaritan.)
Our School Christian Values
We are a Church of England school whose school vision encapsulates our Christian Values. We strive to encourage the children to live out and model our core Christian Values everyday within the school community and understand how God can support us so we can develop and maintain a strong moral Christian approach to life.
Friendship
Forgiveness
Trust
Thankfulness
Koinonia (Community)
Collective Worship
During Collective Worship we focus on one Chrisitian Value each term. We use the Roots and Fruits Worship document and teach the children these core Christian Values using an imaginative and engaging approach which include quotes, questions, photographs, stories, poems and prayers.
Collective Worship plan 2023 - 2024
Y
We encourage our families to continue to consider values at home and provide home value activity sheets to support this.
homeschoolvalues-thankfulness.pdf.
homeschoolvalues-perseverance.pdf.
homeschoolvalues-generosity.pdf.
homeschoolvalues-forgiveness.pdf.
homeschoolvalues-friendship.pdf.
homeschoolvalues-compassion.pdf.
homeschoolvalues-truthfulness.pdf.
Class Prayer Areas
Each class has a worship area which is interactive, informative and a place for the children to think, reflect and pray. The areas are developed and changed throughout the year according to the current focus and can include pictures, prayers, quotes, objects and pupil thoughts. The area is used for the weekly class worship and also contain a variety of Bibles and prayer books.
St John the Evangelist Church
Oulton First School is linked to St John the Evangelist Church, Oulton. We visit the church on a regular basis with a service at least once per term which include, Harvest, Christmas and Easter. We invite parents and carers to join us in these celebrations where our pupils enjoy sharing their learning.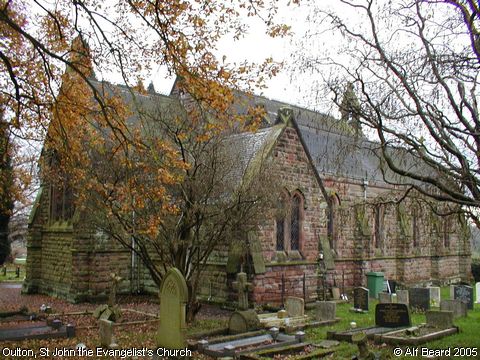 As well as taking part in the regular church services, Reverend Kingman and Peter Cuthbert (Children and Families Worker) visit school on a weekly basis where they lead worship. They are joined by volunteers from the church who retell key Bible stories using Open the Book.
School Choir
We have a very active school choir who meet on a weekly basis and sing in the local community throughout the year to organisations such as the Alzheimer Society and Oulton Abbey care home. They regularly raise funds for St. John's Church with a concert where members sing alongside the C-K Community Choir. Not only is singing good for mental health, it also gives our pupils a sense of belonging in the local community and develops empathy with different groups.
Trekkers Club
Reverend Kingman and the worship team host a weekly club held every Wednesday, 3.30 – 4.20pm both at the Christ Church Centre, Stone and at school. This club is for pupils in Years 1-4 and includes interactive Bible stories, craft activities, games and a snack. Registration forms are available from the school office.
Harvest Service and Stone Community Hub Food Bank
Throughout each year, (especially at Harvest) pupils and their families donate produce for our local food bank. The Stone Community Hub receive their donations and, as a result, have fully stocked shelves for the many local people who use the service.
The Gambia Project
We welcomed Mr Alex Yendole to school to talk to our pupils about The Gambia Project- a partnership between communities in Stone and Pirang in The Gambia. He explained that children in the village were often prevented from being able to go to school because of the cost of education and that many families were forced to choose between feeding or educating their children. He showed us photographs of the school and health centre and of some of his Gambian friends who he works with. Pupils and their families kindly donated books, pens and other eductional resources to the school and nursery.
Remembrance Week
Latest News
OPEN MORNING
We will be hosting our annual Open Morning on Saturday 21st October, 10-12 noon. Prospective parents will have the opportunity to look around the school and grounds as well as talk to staff and pupils. There will also be an opportunity to observe a Forest School Session on site. Little Stars wrap...
Reception: Health e-newsletter
The Families' Health and Wellbeing (0-19) Service is the local Health Visiting and School Nursing service. They offer support to schools and parents of children aged 0 to 19 years around lots of health related topics to help children. Please follow the link to an e-leaflet, which introduces you...
School Uniform
Uniform with our optional school logo can be purchased at School's In!: www.schoolsinuniform.co.uk ...